In the mid 2000's it felt like Paramore were the only ones ruling the world when it came to being a female-fronted band but in the past few years we're lucky to have had the rise of the likes of Tonight Alive, We Are The In Crowd, Pvris and, more recently, Against The Current. The success all these bands have had will inspire so many more and to celebrate International Women's Day we've recommended three more that you may not have heard yet and definitely should!
Candy Hearts
Our first band up is New Jersey pop-punk'ers Candy Hearts! Fronted by Mariel Loveland, who would be the perfect role-model for any young female wishing to become involved in the music industry, Candy Hearts are the happiest band in the world. Seriously! I dare you to listen to debut album "All The Ways You Let Me Down" and not smile blissfully all the way through. You'll be singing "I Miss You" in your head for days and humming along to "The Dreams Not Dead" for the rest of your life. I'm extremely excited for the future in regards to Candy Hearts and they have every possibility of being the next big female-fronted pop-punk band to emerge out of America.
Facebook – https://www.facebook.com/candyhearts
Twitter – https://twitter.com/candyheartsband
Download "All The Ways You Let Me Down" – https://itunes.apple.com/us/album/all-the-ways-you-let-me-down/id869412772
Crystalyne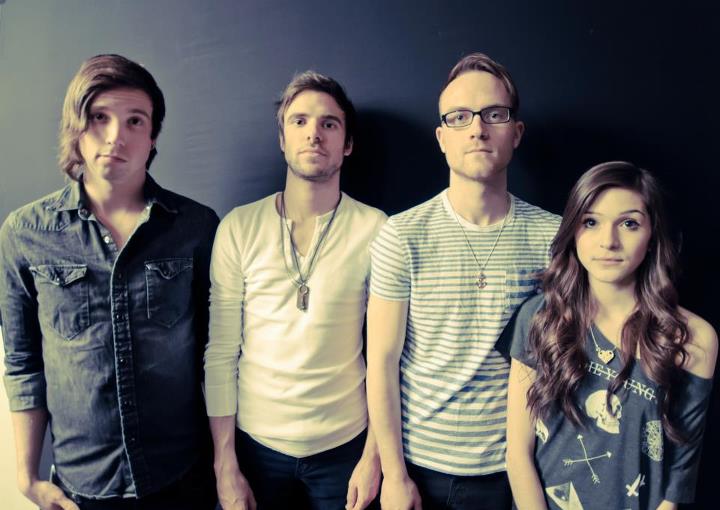 Crystalyne hail from Toronto, Canada and 'Punks Don't Dance' almost seems like that Katy Perry hit that got away. Listen to this once and I dare you not to be singing it for the duration of your day, your week, and the rest of your life. From the moment I discovered it this song has been stuck in my head and I am very much a sucker for a catchy tune! They currently have an EP available (which includes 'Punks Don't Dance') titled "The Remedy". Definitely recommend checking out 'Secret' and "Let It Go' as well. With new music promised in 2016, we cannot wait to hear more from Crystalyne!
Facebook – http://www.facebook.com/crystalynemusic
Twitter – https://twitter.com/crystalynemusic
Download 'The Remedy' from Itunes – https://itunes.apple.com/us/album/the-remedy-ep/id744406787
The Prophets
The Prophets hail from Coventry, England and have recently released an EP titled "Waiting For The End" which I absolutely love. Having already achieved a support slot for Tonight Alive, The Prophets have shown us who needs Jenna McDougall when we have our own awesome British version in Kate Thompson! This is a band very much on the up and I cannot recommend enough that you grab a copy of their EP (which you can in the link just below). They've recently just welcomed a new lead guitarist into the band and will be spending the month nailing their re-defined live set before filming their next video in April which will shortly be followed by some huge announcements so keep an eye out for that! 2016 has all the potential to be a massive year for The Prophets!
Facebook – https://www.facebook.com/TheProphetsMusic
Twitter – https://twitter.com/theprophetsUK
Download "Waiting For The End" – https://itunes.apple.com/gb/album/waiting-for-the-end-ep/id1065462991